New Socket Preservation Product
Have you been using expensive materials to preserve sockets and are on the look out for a more cost-effective, reliable alternative? The Osteobiol Tablet has all the benefits of providing a scaffolding bone matrix, has haemostatic and anti-inflammatory properties and can act as a uniform sealant of the cavity walls. It consists of micronised heterologous bone granules aggregated with collagen.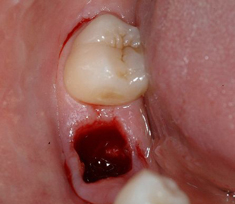 After debridement of the site, the block is placed directly into the cavity to be filled. Once soaked with blood its plastic consistency allows a perfect adaptation to the post-extraction cavity. Due to this plasticity please avoid loading or compression of the site. If necessary, the alveolar margins may then be sutured.
With good oral conditions and flap closure there is no need for a membrane, further reducing treatment costs.
More information is available from the Osteobiol website.
The Tablet is now available in New Zealand exclusively from Ostralos, more info...