BIO Skin Cleanser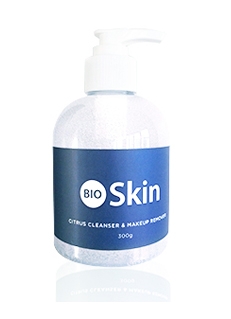 BIO Skin Cleanser and Makeup Remover 300g

This gentle cleanser carefully removes excess oils from the skin and unwanted sunscreen and makeup products from their daytime use. Suitable for all skin types this natural citrus cleanser will leave your skin feeling clean and refreshed.

BIO Skin has been developed by dermatologist Dr Tallon, and was driven by a desire to have a range of basic natural products. BIO Skin preparations strip back unnecessary additives and preservatives to create a simple and effective product without the added risk of contact irritation and allergy.
   GE Free : None of our BIO Skin products are created from GE plants or vegetables.

   Cruelty Free : Rest assured that none of our BIO Skin products are tested on animals.

   100% New Zealand Made : BIO Skin is designed, developed and manufactured in New Zealand.

Natural Products for Your Skin

 
Other products you might be interested in